CACTUS PLUS
AVERAGING 2% RESPONSE ON DELIVERED MESSAGES!
Cactus Plus™ is a Voice Broadcast system that delivers messages directly onto your prospects' and/or customers' answering machines or voice mail systems – before your carefully crafted direct mail arrives. By using Cactus Plus™ , your prospects will know that you've sent them a letter and if they have any interest in your product or service, you can be sure that they'll not only open your letter – they'll even look for it to arrive!

www.498.cash.com
NO MORE Hold Checks. Pick up payments. Build extra gross in every car deal. Money for insurance & warranties. Instant Cash up to $500.00 deposited into your customer's account overnight. NO CREDIT CHECKHere is how it works. Simply have your customer get online at www.498cash.com (Submit the application and the money is wired into the customer's account within 24 hours).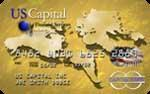 Program #1 – US Capital
Us Capital utilizes an embossed credit card with the dealership name and phone number as well as the customers' names embossed on the credit card. There are no application fees for you to pay, just the cost of the card. Generate response that is five times that of industry standards.
There is a wide range of offers that customers can qualify for. Some credit lines may require a start-up fee or deposit that US Capital Financial Services may or may not be aware of. This information, as well as other account details, will come to the customer directly from the issuing Bank in the mail. At this time, they are able to review the information, and call to activate the card. If the customer is unhappy with the entire offer, they may contact USCF to find out if there is another offer available to them. Approved credit lines are subject to further verification by issuing Bank and their offer may be withdrawn at their discretion. If, in the unlikely event a customer does not receive the card they were originally approved for, US Capital Financial Services will retrieve another offer for the customer, if necessary.
rogram #2 – Buy A Car, Get a MasterCard
This program is utilized when a customer purchases a car. The dealer simply gets on line (www.888extramoney.com) and purchases a MasterCard Gift Card on behalf of the customer. These secured gift cards are available in denominations from $25.00 to $500.00. The amount available on the card is at the dealer's discretion, based on the profitability of the car deal.